Juanita Johnson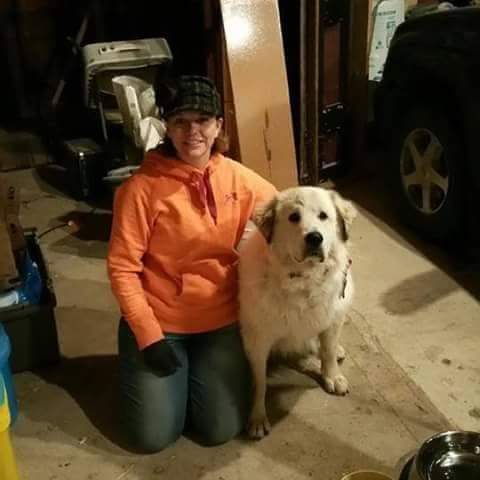 Hello, I'm Juanita Johnson, owner of Double J Equine & Canine Therapies located by Cooperstown, ND.
I grew up on a dairy farm near Tuttle, ND. I've been around animals most of my life, however, as a kid I didn't have a horse, so I tried to ride my steer. It wasn't until September 2011 when I purchased my first mare, Layla, that I learned to ride. After Layla surprised me with a filly, Ginger, is when my
my passion for herd dynamics and wanting to train them began. Watching a segment on RFD-TV with Jim Masterson of Masterson Method is what began my pursuit of equine therapies.
About a year later I attended his Masterson Method class. The following year I was able to train with Jim Masterson himself in a 5 day advanced course. At the end of the course Jim encouraged me to further my education.
I became certified in equine and canine sports massage under Leda Mox of Armstrong Equine Massage in Becker, MN. I'm also experienced in Red Light Therapy, Kinesiology Taping (certified by Holistic Animal Studies), Young Living essential oils, Rain Drop Therapy, and am interested in many other modalities.
My love for animals and their well-being is what drives me to learn as much as I can.
Services and products offered
-Equine Sports Massage
-Masterson Method
-Red Light Therapy
-Rain Drop Therapy
-Back on Track Distributor
-Young Living Distributor
-Starter & refresher horse training
-Beginner Riding Lessons
-Into to learn about horses
-Barefoot trim
-Canine Sports Massage
Contact information:
Phone: 701-238-5104
Facebook: www.facebook.com/doublejtherapies